Gelatin/ mono type workshops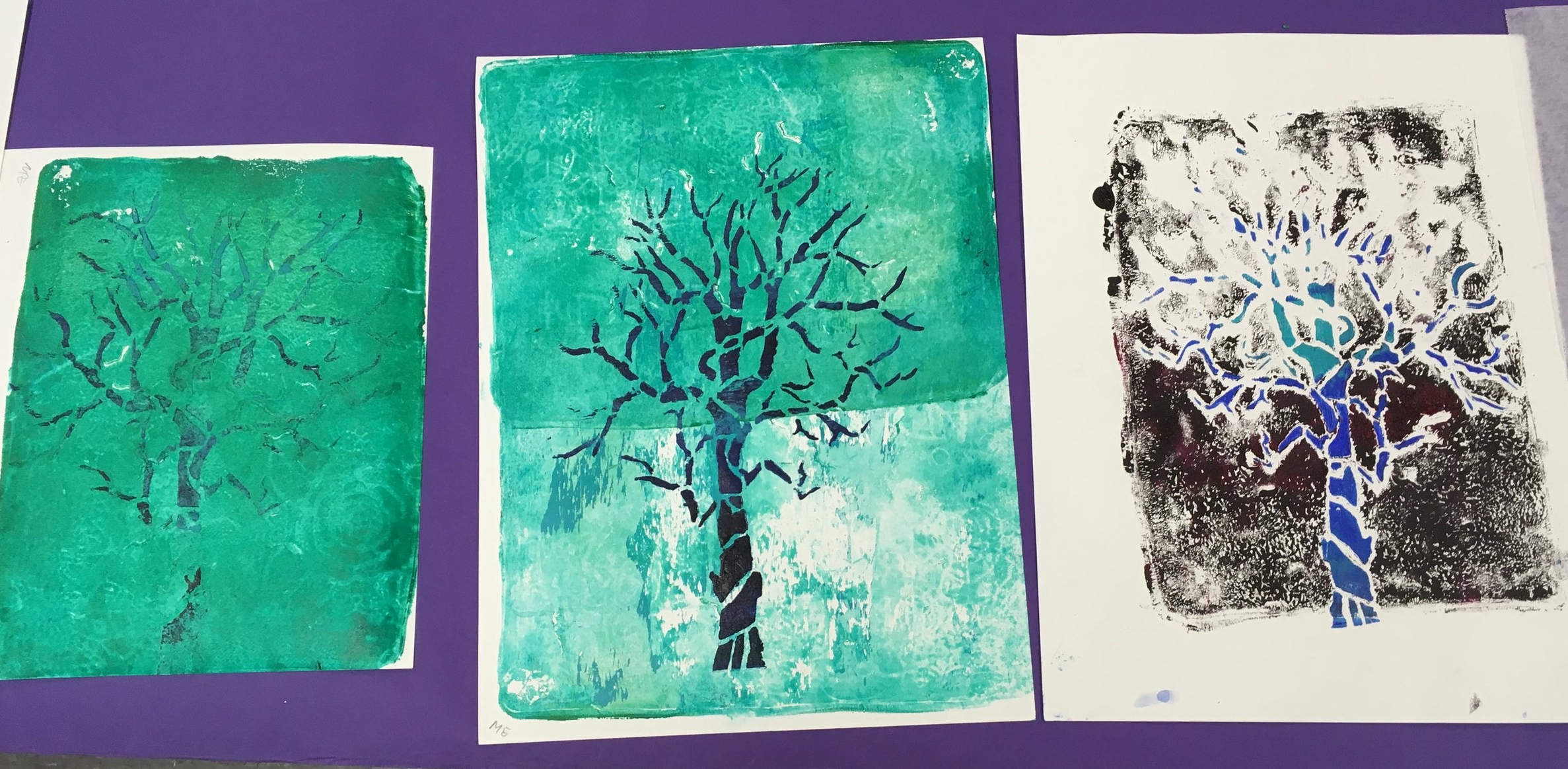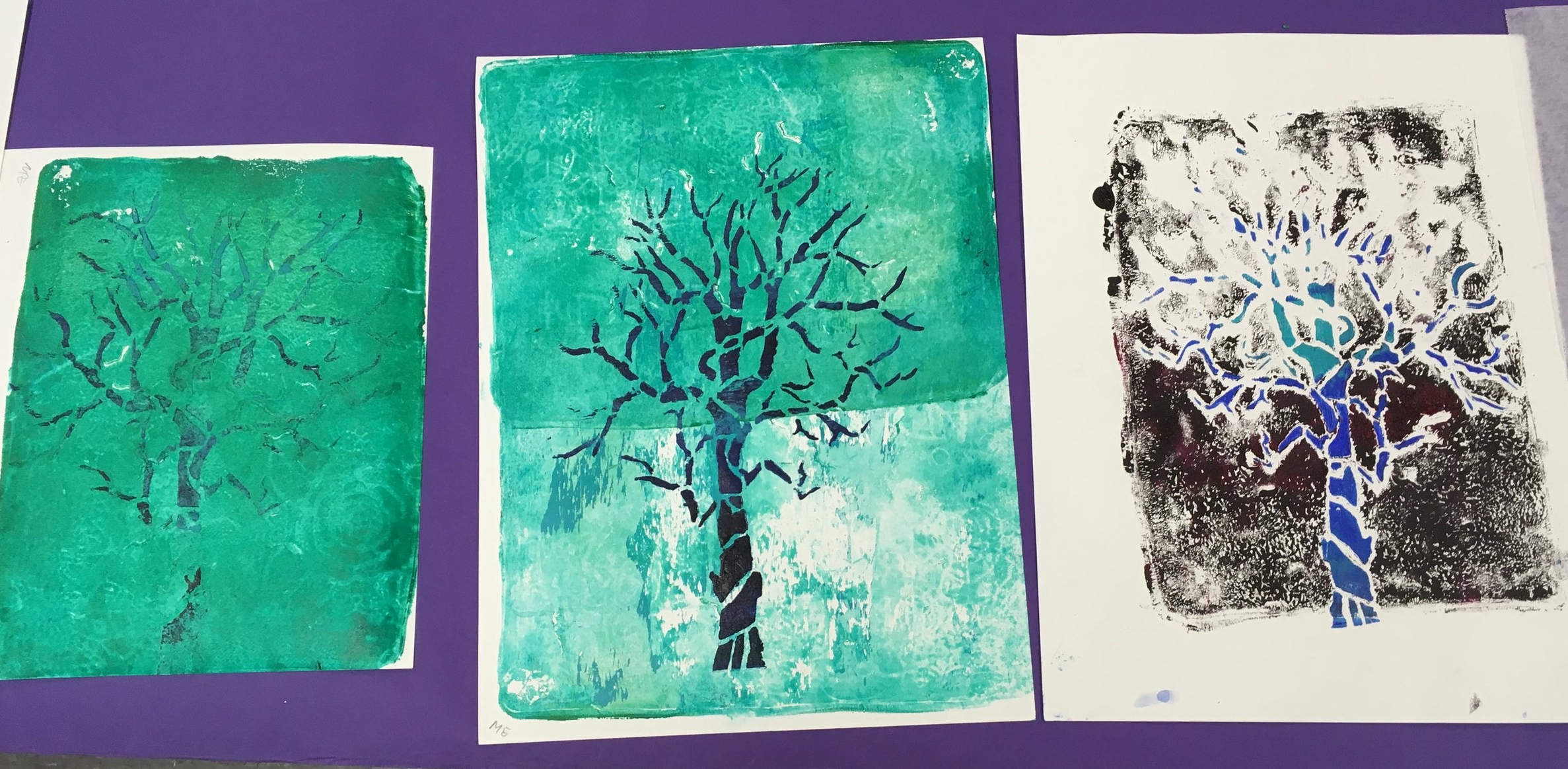 Gelatin/ mono type workshops
In this workshop we will use homemade gelatin plates (provided) and coat them with acrylic paints. We then add texture to the plate surface using stamps, stencils, patters from found or natural objects to create luscious multilayered mono-prints. Each print is a unique original and can be framed "as is", made into greeting cards, or used as an element for future artwork. During this class, we'll discuss different ideas for inspiration. Participants take home multiple prints on a variety of papers.
A participant wrote:
"I attended the Mono type print workshop and was completely blown away. The process was very unique and easy to grasp, the atmosphere was welcoming, and the people were friendly. All materials are included in the price, and the final product looks wonderful once it's finished! The activity is perfect if you're planning a party, or are simply looking for something fun to do with friends. A 10/10 across the board, I highly recommend!"
Tal Chukrun
Contact me for more info.